Leac a Ré Bookshop
See Inside Leac a' Ré Bookshop Dingle with Google Street View Virtual Tour
Tour coming soon
About Leac a' Ré Bookshop
The Leac A' Ré Bookshop was established in 1974.
It continues to be run as a family business offering a wide range of Irish interest books.
These include Irish published books by Brandon, Gill & McMillan, O'Brien Press and Collins Press.
Books about the Dingle Peninsula and its famed islands feature along with other volumes on local and national Irish history.
The bookshop carries a wide range of English and Irish language books for children and teenagers.
Postcards featuring contemporary local scenes are available alongside postcards featuring historic images.
Posters featuring themes from Irish writers, music, pubs, doorways and more make great souvenirs of a trip to Ireland.
The bookshop can ship products worldwide.
Address
Strand Street, Dingle, Co Kerry, Ireland
Contact
Telephone 066 915 1138
Business Website
Link to Leac a' Ré Bookshop Facebook Page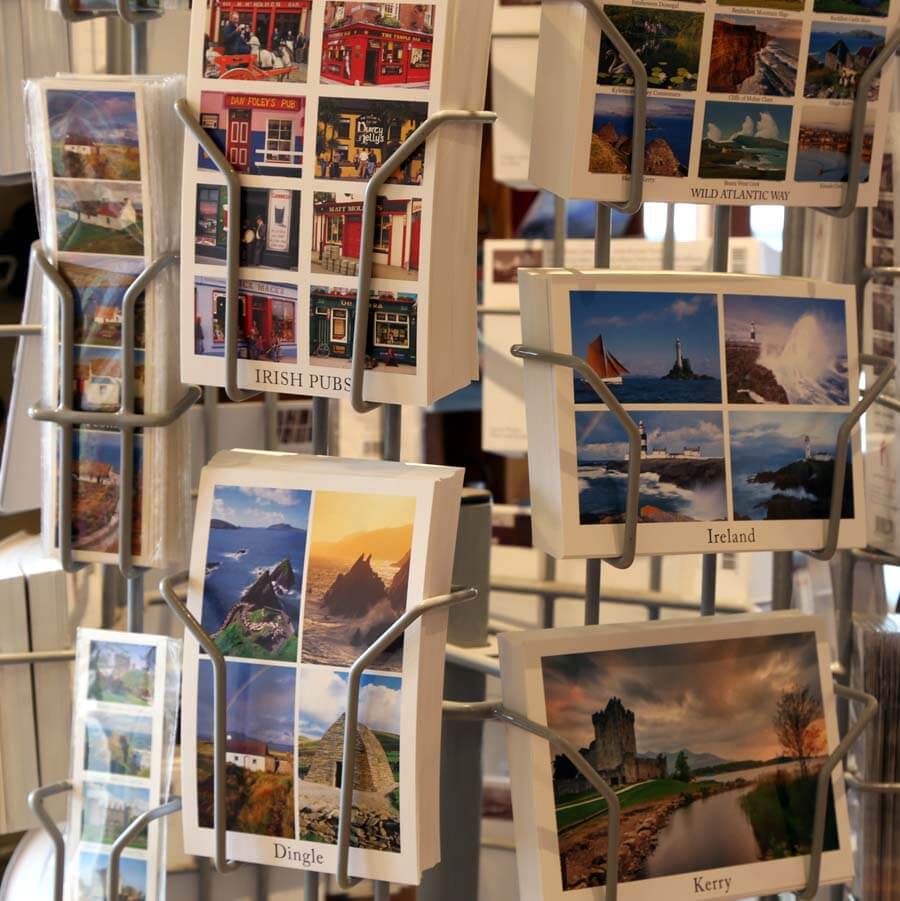 Photography
Google Street View Virtual Tour and Original Photographs by Contemporary Photography
Award Winning Certified Google Photographers
Send a message to this business
Free Dingle Deals

delivered to your mailbox each month – unsubscribe anytime
Location of Leac a' Ré Bookshop Dingle
Gallery of Images from Leac a' Ré Dingle
Google Business Street View of Leac a' Ré Bookshop Dingle