Dingle Music Shop
See Inside Dingle Music Shop with Google Street View Virtual Tour
About Dingle Music Shop
Owned by local musician Michael Herlihy and run full-time by both himself and Caitriona Nolan, this little gem of a music shop will leave a lingering warmth with all who step into its welcoming door.
Specialising in Irish traditional music, the shop has an astounding selection available. Old and new releases mingle together on the shelves and if it's not there just ask. If it can be got, it will be got and swiftly sent on to you, wherever you live in the world.
Local musicians and singers are promoted strongly. Tickets can be purchased here for all the concerts at St James' excluding 'Other Voices' tickets which are sold online.
The shop stocks a very nice variety of Bodhráns, Whistles, Low Whistles and Harps, Uilleann Pipe starter sets, Accordions, Music DVD tutors, Song and Music books. During the summer months there is a daily Bodhrán demonstration by Eric Marini.
Address
Siopa Ceoil An Daingin ~ Dingle Music & Coffee Shop
2 The Colony,
Strand Street,
Dingle,
Co. Kerry. Ireland
Contact
Telephone 066 915 2618 & 087 914 582
Business Website
Link to Dingle Music Shop Website
Photography
Google Street View Virtual Tour and Original Photographs by Contemporary Photography
Award Winning Certified Google Photographers
Send a message to this business
Free Dingle Deals

delivered to your mailbox each month – unsubscribe anytime
Location of Dingle Music Shop
Review
"On any given night at Siopa Ceoil you will hear marvellous singers, fiddle players, guitarists, accordion and uilleann pipes players, etc. in the small, cosy music shop that holds only several dozen people. Owner Michael Herlihy, a subtle, soulful accordion player who could easily carry a full concert by himself, often joins in the music-making"
Gallery of Images from Dingle Music Shop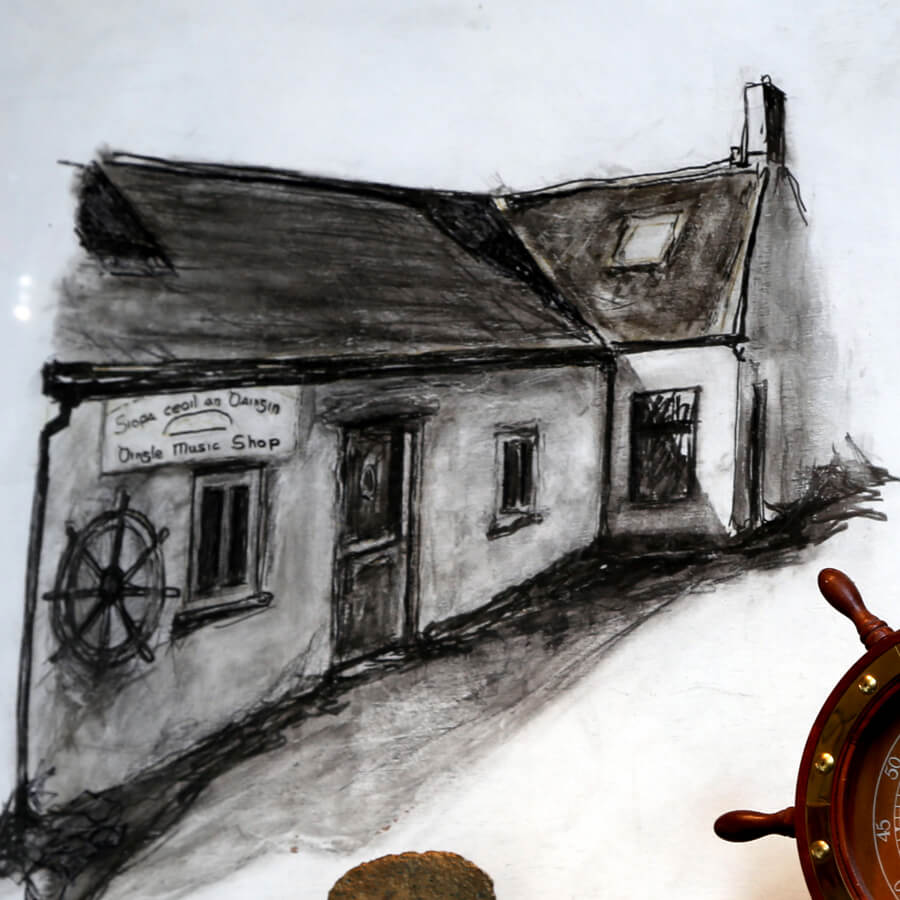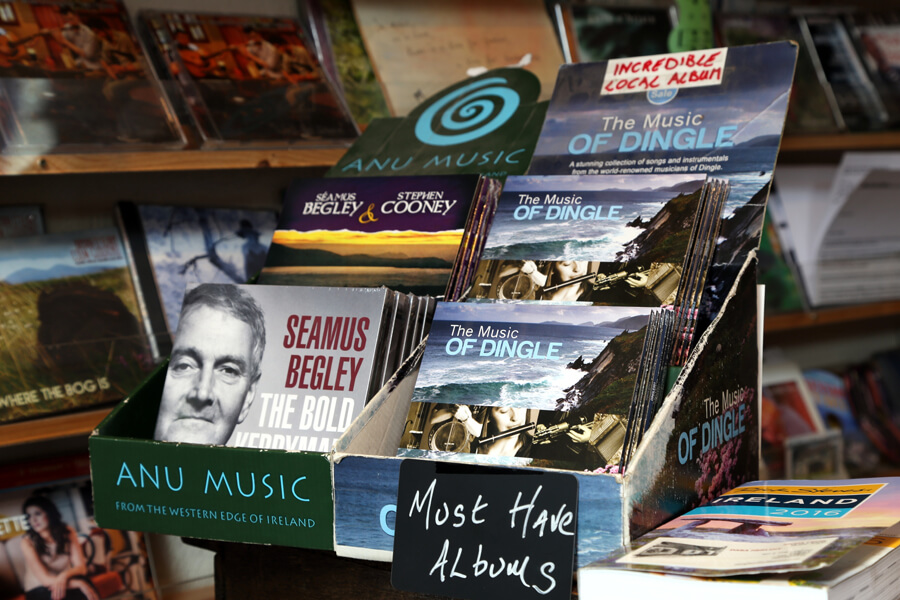 Google Business View Interactive Virtual 360° Tour of Dingle Music Shop